Sakanu
is a location in
Just Cause 4: Sakaku
.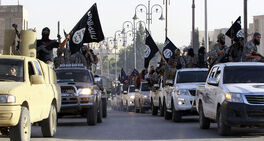 Description
Edit
This is one of the regions of Sakaku.
As of the events of Welcome to Sakaku, it is occupied by the Communist Liberation Army.
Climate and Geography
Edit
Cold. Like the rest of Sakaku.
Half of this region is flat ground. That is how the CLA managed to take over so quickly (because flat ground enables quick movement).
Locations
Edit
There are eight cities and sixteen villages in this region.
Transportation
Edit
Nonexistent. The only vehicles driving around are captured military and civilian vehicles. The Communist Liberation Army also has its own improvised vehicle called the MV 101. Otherwise traffic doesn't exist in this region.
Ad blocker interference detected!
Wikia is a free-to-use site that makes money from advertising. We have a modified experience for viewers using ad blockers

Wikia is not accessible if you've made further modifications. Remove the custom ad blocker rule(s) and the page will load as expected.