The
MV Patrol
is a vehicle in
Just Cause: Paradiso Islands
.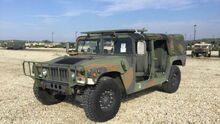 It is a military 5-seater off-roader, based on the Hummer. It is one of the three MV series vehicles, the others being the MV Desert Edition and MV Sentinel. The Patrol is essentially a Desert Edition with a top. Like it's brothers, the Patrol has amazing off-roading abilities. It has a top speed of 108 mph, and can be found at any military area. It commonly shows up as a patrol vehicle(hence the name).
Ad blocker interference detected!
Wikia is a free-to-use site that makes money from advertising. We have a modified experience for viewers using ad blockers

Wikia is not accessible if you've made further modifications. Remove the custom ad blocker rule(s) and the page will load as expected.