Just Cause: Pesmaria is a standalone expansion pack for Just Cause 4: Karthstan created by QWTF spy.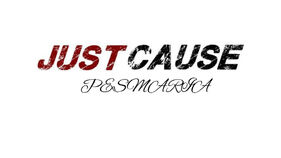 The expansion pack takes place shortly after Just Cause 3 and centres around Rico being visited by Maria Kane to find her brother named James who went undercover in Svarga's Gate and goes missing. Maria asks Rico to investigate the disappearance and Rico accepts and travels to Pesmaria.
All weapons and vehicles from Karthstan will appear in the expansion pack.
Factions
Edit
Unlike Just Cause 4: Karthstan, they're two factions in Pesmaria.
A murderous cult who took power and controls the island of Pesmaria. They're the antagonists of the game.
A group that opposes Svarga's Gate.
This is the only Just Cause game where you face off a tyrannical cult instead of the usual state.
Ad blocker interference detected!
Wikia is a free-to-use site that makes money from advertising. We have a modified experience for viewers using ad blockers

Wikia is not accessible if you've made further modifications. Remove the custom ad blocker rule(s) and the page will load as expected.