-----ARTICLE UNDER CONSTRUCTION-----
Hareta
is a small island off the coast of Japan.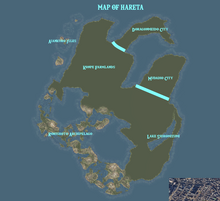 Description
Edit
It is a location unlocked by completing Just Cause Unity.
The island is not taken over by some evil dictator or anything, it's more of a Japanese-themed playground with different vehicles.
It also serves as a testbed for development.