The
Castro Toro
is a vehicle in
Just Cause: Paradiso Islands
.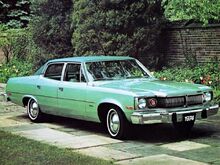 It is a basic sedan, modeled after the AMC Matador. It has a normal top speed of 105 mph, and can be found anywhere. The vehicle is prominently featured in the mission Quicksand, where most of the mission is spent with Damien Tager and Rico running away from the Special Forces in a green one.
It's made by the fictional company Castro.
Ad blocker interference detected!
Wikia is a free-to-use site that makes money from advertising. We have a modified experience for viewers using ad blockers

Wikia is not accessible if you've made further modifications. Remove the custom ad blocker rule(s) and the page will load as expected.