The
Berwick Espada
is a vehicle in
Just Cause: Paradiso Islands
.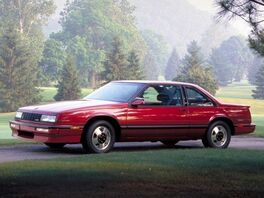 It is a two-door sports coupe, modeled after the 1988 Buick LeSabre sports coupe. A top speed of 118 mph, a twin-turbocharged V6 and some rad rims make the Espada a serious opponent. The "street racing king" is a common sight around the Islands, and can occasionally be found street racing a Cutler-Randall Aero ES.
Ad blocker interference detected!
Wikia is a free-to-use site that makes money from advertising. We have a modified experience for viewers using ad blockers

Wikia is not accessible if you've made further modifications. Remove the custom ad blocker rule(s) and the page will load as expected.